If there's one thing I constantly say about starting your fashion journey it's that "Less is often More" especially when you are trying to find staple pieces in your wardrobe.
Sublte Shades Perfect For Summer
The last thing you want to do is feel uncomfortable in the things you wear and bold colors often bring a lot of eyes, but also reveal some insecurities at times. I start introducing color into my wardrobe through lighter tones and over a period of time go bolder and bolder with my color choices.
If I'm going to make a statement with a piece want to fully know that they shade and style are spot on. This is also an easier way to step into the fashion space for men because they often find it intimidating.
Check My look Below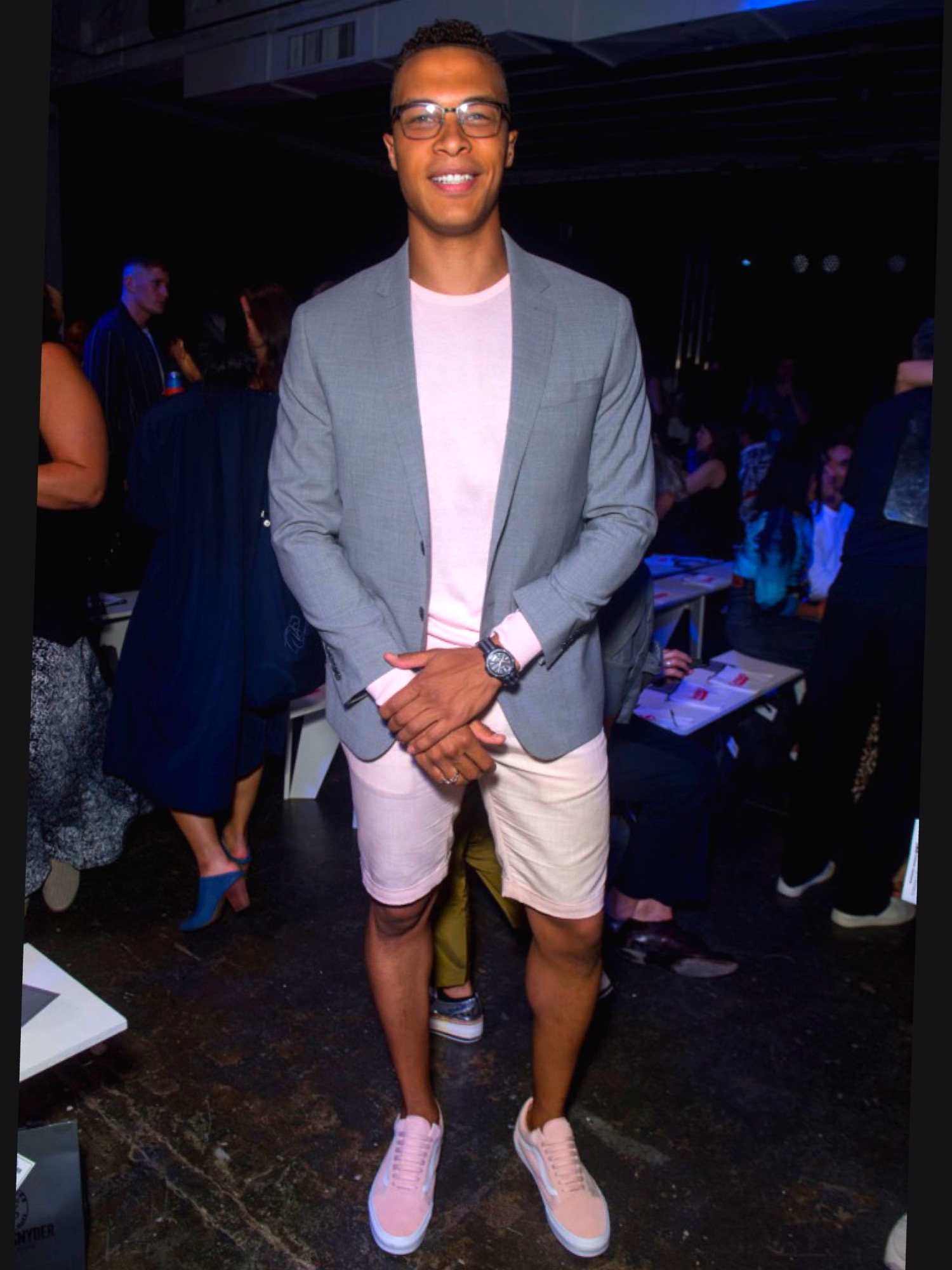 At the Todd Snyder SS19 Runway Show in pink sweater, linen shorts and a custom Todd Snyder Blazer
Footwear : Pink Vans
Step outside The box and incorporate different colors into your wardrobe. With it being summer this is a perfect time to start with some lighter shades!