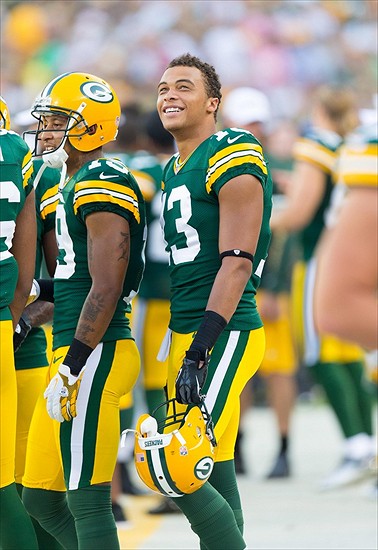 Professional sports was only the beginning
Me as a member of the Green Bay Packers
My career as an NFL Wide Receiver included time with the Green Bay Packers, Tampa Bay Buccaneers and Chicago Bears and set the foundation for a successful life after sports. Represented by Wilhelmina Models, I've had the privilege of being featured in global campaign with top brands in fitness, fashion and lifestyle and I'm only getting started.
always be fashion forward
My passion for storytelling and ability to connect with people across different industires has made me a sought after entertainment host and media personality. Beyond being featured in some of the industry's top fashion, fitness, lifestyle publications I've expanded my reach by executive producing and providing creative direction to global brands such as Under Armour, Hugo Boss, Express, United Airlines and media outlets such as Vayner Media & One37pm.
Social Impact
Special Olympics Global Ambassador
Speaking with Congressional leaders on behalf of Unified Schools to incorporate inclusive education and provide resources for those with intellectual disabilities to have success in today's work force.
Our platforms are meant to create a lasting impact long after we are gone. I continue to advocate for youth development, inclusive initiatives and diversity to athletes with intellectual disabilities as a Special Olympics Global Ambassador. My other philanthropic endeavors include working with The Tiger Woods Foundation, Wounded Warriors Project and NFL Play 60 to name a few.